Hi, We provide a 20 minute phone consultation as a first impression if you are in Australia
Free Consultation
[Close]
About LC Migration
Australia Migration Agent with Head Office in Canberra
Liz Chen founded LC Migration in February 2015. We are passionate about helping people through the process of applying for Australian visas (and other amazing countries) due to its life changing qualities.
We listen, understand, respect cultural differences, work together, empower and focus on solving problems and adding value to benefit clients. All the staff have been through their own migration journey and are here to help you through yours.
We pride ourselves on integrity, honesty, and straight forward advice.
Our key mission is to provide you with solutions to an ever changing landscape and simplify the process wherever possible.
We aim to take away that daunting feeling of overwhelm, paperwork and even language barriers. Our team includes Registered Migration Agents, Chartered Accountants, Education Counsellors, and IT specialists who speak Chinese, Vietnamese, Lao, Thai and Indonesian to help guide you through online applications. Rest assured you are in safe and capable hands.
We've changed the lives of hundreds of clients to date and hope to be part of your journey.
Contact us today to see if we can be part of your journey.
Consider checking our
G
o
o
g
l
e
and
reviews
Vision
Our vision is to prioritise our client's needs when it comes to Australian migration related issues for offshore and onshore clients. We are continuously learning from every successful and unsuccessful case. Each time the policy changes, it can impact a lot of clients. Our aim is to provide as much information as possible to assist the client make a decision about their future.
Mission
Our mission is to ensure our clients receive options on visas that match their situation and intention of staying in Australia. We will take care of each case just as if the visa applicant is our family member, with backup plans to cover all basis. The success of our clients' application is always our number one priority, although we cannot guarantee the outcome of the case, we apply our skills and knowledge to the best of our ability. We provide Migration assistance for both individuals and corporations and adapt constantly every time the policy changes.
Free 20 Minute Phone Consultation
We provide a free 20 minute phone consultation as a first impression only for you to decide if you want us to work with your visa application.
We are only provide the free consultation if you are in Australia.
We are affiliated with: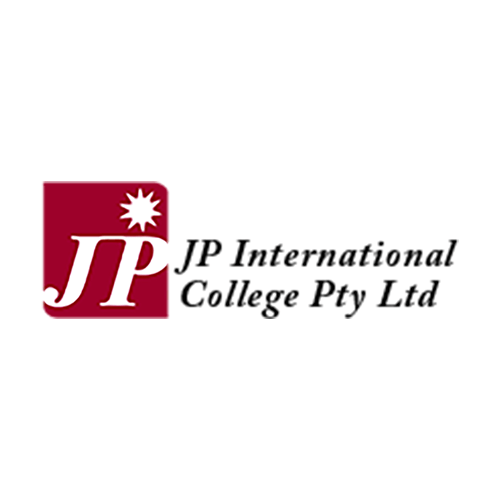 Navitas Professional Year
Why Choose LC Migration?
Honesty Guarantee
When you decide to let us help you, you are always covered by our honesty guarantee.

We will share with you every solution that we can find to prepare you for the best possible outcome.

(

✔

) Our team will take care of The entire process
(

✔

) Quality, expert advice
(

✔

) Upfront expectation
(

✔

) Results driven
(

✔

) The success of your application is our number one priority
Our overall success rate for lodging clients migration application as at 29 Sep 2020
As per the
mara code of conduct
, we are not allowed to guarantee the outcome of your visa application, however, our statistics only represent our experience and result with previous clients to help you with your decision making.
Snapshot of our success rate
TR Visa Outcome as at 29 Sep 2020
TR Visa Outcome Without Subclass 600 as at 29 Sep 2020
TR Visa Outcome Only Subclass 600 as at 29 Sep 2020
PR Visa Outcome as at 29 Sep 2020
Refer to tables for details of passport country of applicants
Clients visa Outcomes and Details as at 29 Sep 2020
Click to view table
| Number | Subclass | Number of Dependents | Visa Outcome | Country of Applicant | Submitted on | Last updated |
| --- | --- | --- | --- | --- | --- | --- |
| 1 | 600 | 0 | Refused | India | 7-May-19 | 27-May-19 |
| 2 | 651 | 0 | Granted | Argentina | 28-May-19 | 28-May-19 |
| 3 | 187 | 0 | Approved | Australia | 18-May-18 | 5-Jun-19 |
| 4 | 600 | 0 | Granted | China | 20-May-19 | 5-Jun-19 |
| 5 | 600 | 0 | Granted | China | 20-May-19 | 5-Jun-19 |
| 6 | 407 | 0 | Approved | Australia | 13-May-19 | 6-Jun-19 |
| 7 | 187 | 0 | Granted | India | 1-Jun-18 | 1-Jul-19 |
| 8 | 482 | 0 | Approved | Australia | 3-Jul-19 | 5-Jul-19 |
| 9 | 500 | 0 | Granted | China | 27-Jun-19 | 13-Jul-19 |
| 10 | 186 | 0 | Approved | Australia | 21-Aug-15 | 6-Aug-19 |
| 11 | 186 | 1 | Granted | Korea | 22-Aug-15 | 6-Aug-19 |
| 12 | 485 | 0 | Granted | Malaysia | 7-Mar-16 | 6-Aug-19 |
| 13 | 801 | 0 | Granted | China | 27-Apr-16 | 6-Aug-19 |
| 14 | 485 | 1 | Granted | Korea | 8-Jul-16 | 6-Aug-19 |
| 15 | 190 | 1 | Granted | China | 14-Nov-16 | 6-Aug-19 |
| 16 | 485 | 0 | Granted | China | 22-Feb-17 | 6-Aug-19 |
| 17 | 190 | 1 | Granted | Chile | 9-Mar-17 | 6-Aug-19 |
| 18 | 500 | 0 | Granted | Vietnam | 17-Mar-17 | 6-Aug-19 |
| 19 | 155 | 0 | Granted | United Kingdom | 28-Mar-17 | 6-Aug-19 |
| 20 | 600 | 0 | Refused | Vietnam | 28-Mar-17 | 6-Aug-19 |
| 21 | 300 | 0 | Granted | Philippines | 29-May-17 | 6-Aug-19 |
| 22 | 500 | 0 | Granted | Malaysia | 10-Jul-17 | 6-Aug-19 |
| 23 | 407 | 0 | Approved | Australia | 29-Jun-17 | 6-Aug-19 |
| 24 | 187 | 0 | Approved | Australia | 27-Oct-17 | 6-Aug-19 |
| 25 | 132 | 1 | Granted | China | 24-Aug-17 | 6-Aug-19 |
| 26 | 407 | 0 | Approved | Australia | 17-Oct-17 | 6-Aug-19 |
| 27 | 187 | 1 | Withdrawn | Ireland | 2-Nov-17 | 6-Aug-19 |
| 28 | 600 | 0 | Granted | China | 17-Nov-17 | 6-Aug-19 |
| 29 | 600 | 0 | Refused | Turkey | 7-Dec-17 | 6-Aug-19 |
| 30 | 600 | 0 | Granted | China | 2-Dec-17 | 6-Aug-19 |
| 31 | 407 | 0 | Approved | Australia | 4-Dec-17 | 6-Aug-19 |
| 32 | 600 | 0 | Granted | China | 12-Jan-18 | 6-Aug-19 |
| 33 | 186 | 0 | Approved | Australia | 19-Feb-18 | 6-Aug-19 |
| 34 | 600 | 0 | Refused | China | 12-Jan-18 | 6-Aug-19 |
| 35 | 600 | 0 | Withdrawn | China | 20-Dec-17 | 6-Aug-19 |
| 36 | 186 | 0 | Granted | Brazil | 19-Feb-18 | 6-Aug-19 |
| 37 | 500 | 0 | Granted | India | 8-Jan-18 | 6-Aug-19 |
| 38 | 500 | 0 | Granted | India | 5-Jan-18 | 6-Aug-19 |
| 39 | 132 | 2 | Refused | China | 23-Jan-18 | 6-Aug-19 |
| 40 | 600 | 0 | Refused | China | 7-Mar-18 | 6-Aug-19 |
| 41 | 485 | 0 | Granted | Jordan | 15-Mar-18 | 6-Aug-19 |
| 42 | 155 | 0 | Granted | United Kingdom | 26-Mar-18 | 6-Aug-19 |
| 43 | 600 | 0 | Refused | China | 10-Apr-18 | 6-Aug-19 |
| 44 | 600 | 0 | Refused | China | 17-Apr-18 | 6-Aug-19 |
| 45 | 190 | 0 | Granted | China | 18-May-18 | 6-Aug-19 |
| 46 | 600 | 0 | Granted | Philippines | 19-Jun-18 | 6-Aug-19 |
| 47 | 500 | 0 | Granted | Jordan | 29-Aug-18 | 6-Aug-19 |
| 48 | 500 | 0 | Granted | Sri Lanka | 21-Aug-18 | 6-Aug-19 |
| 49 | 407 | 0 | Approved | Australia | 27-Sep-18 | 6-Aug-19 |
| 50 | 188 | 3 | Granted | Hong Kong | 25-Sep-18 | 6-Aug-19 |
| 51 | 188 | 2 | Granted | Hong Kong | 16-Oct-18 | 6-Aug-19 |
| 52 | 190 | 0 | Granted | China | 27-Sep-18 | 6-Aug-19 |
| 53 | 407 | 1 | Withdrawn | Australia | 4-Oct-18 | 6-Aug-19 |
| 54 | 407 | 0 | Withdrawn | Philippines | 4-Oct-18 | 6-Aug-19 |
| 55 | 407 | 0 | Approved | Australia | 12-Oct-18 | 6-Aug-19 |
| 56 | 820 | 0 | Granted | Philippines | 26-Nov-18 | 6-Aug-19 |
| 57 | 407 | 1 | Refused | Australia | 19-Oct-18 | 6-Aug-19 |
| 58 | 407 | 0 | Refused | Indonesia | 19-Oct-18 | 6-Aug-19 |
| 59 | 600 | 0 | Granted | China | 5-Dec-18 | 6-Aug-19 |
| 60 | 600 | 0 | Refused | Vietnam | 21-Dec-18 | 6-Aug-19 |
| 61 | 600 | 0 | Refused | Vietnam | 8-Jan-19 | 6-Aug-19 |
| 62 | 187 | 0 | Approved | Australia | 13-Mar-19 | 6-Aug-19 |
| 63 | 500 | 1 | Refused | Bhutan | 24-Jan-19 | 6-Aug-19 |
| 64 | 600 | 0 | Granted | Laos | 30-Jan-19 | 6-Aug-19 |
| 65 | 600 | 0 | Refused | China | 12-Mar-19 | 6-Aug-19 |
| 66 | 500 | 0 | Granted | Jordan | 25-Feb-19 | 6-Aug-19 |
| 67 | 485 | 0 | Granted | India | 4-Mar-19 | 6-Aug-19 |
| 68 | 500 | 0 | Granted | Laos | 14-Mar-19 | 6-Aug-19 |
| 69 | 485 | 0 | Granted | Jordan | 11-Jun-19 | 6-Aug-19 |
| 70 | 600 | 0 | Granted | Philippines | 10-Jul-19 | 6-Aug-19 |
| 71 | 500 | 0 | Refused | Ghana | 1-Jul-19 | 8-Aug-19 |
| 72 | 407 | 1 | Approved | Australia | 1-Aug-19 | 28-Aug-19 |
| 73 | 600 | 0 | Refused | China | 16-Aug-19 | 6-Sep-19 |
| 74 | 820 | 1 | Granted | China | 21-Mar-18 | 4-Oct-19 |
| 75 | 407 | 0 | Approved | Australia | 26-Sep-19 | 8-Oct-19 |
| 76 | 500 | 0 | Granted | Saudi Arabia | 24-Sep-19 | 10-Oct-19 |
| 77 | 407 | 0 | Granted | Malaysia | 9-Sep-19 | 21-Oct-19 |
| 78 | 187 | 2 | Granted | Italy | 14-Mar-19 | 30-Oct-19 |
| 79 | 190 | 1 | Granted | China | 3-Jun-19 | 30-Oct-19 |
| 80 | 482 | 0 | Withdrawn | Fiji | 26-Sep-19 | 30-Oct-19 |
| 81 | 407 | 0 | Approved | Australia | 23-Oct-19 | 4-Nov-19 |
| 82 | 500 | 0 | Granted | China | 2-Sep-19 | 7-Nov-19 |
| 83 | 190 | 1 | Granted | China | 26-Nov-18 | 11-Nov-19 |
| 84 | AU Citizenship | 0 | Granted | Chile | 11-Jun-19 | 13-Nov-19 |
| 85 | 500 | 0 | Granted | Indonesia | 17-Oct-19 | 22-Nov-19 |
| 86 | 600 | 0 | Refused | Nepal | 22-Oct-19 | 25-Nov-19 |
| 87 | 600 | 0 | Granted | Thailand | 13-Nov-19 | 25-Nov-19 |
| 88 | 407 | 0 | Approved | Australia | 26-Nov-19 | 29-Nov-19 |
| 89 | 187 | 0 | Approved | Australia | 19-Oct-19 | 9-Dec-19 |
| 90 | 187 | 0 | Granted | Italy | 19-Oct-19 | 9-Dec-19 |
| 91 | 407 | 0 | Approved | Australia | 24-Dec-19 | 31-Dec-19 |
| 92 | 132 | 3 | Refused | China | 13-Jul-18 | 8-Jan-20 |
| 93 | 132 | 2 | Refused | China | 18-Dec-17 | 22-Jan-20 |
| 94 | 187 | 0 | Approved | Australia | 14-Nov-19 | 28-Jan-20 |
| 95 | 407 | 1 | Approved | Australia | 26-Nov-19 | 25-Feb-20 |
| 96 | 820 | 0 | Granted | Laos | 10-Oct-18 | 5-Mar-20 |
| 97 | 482 | 0 | Refused | Australia | 10-Mar-20 | 17-Mar-20 |
| 98 | 820 | 0 | Granted | Netherlands | 4-Dec-17 | 18-Mar-20 |
| 99 | 407 | 0 | Granted | Korea | 26-Nov-19 | 19-Mar-20 |
| 100 | 500 | 0 | Granted | Chile | 12-Feb-20 | 30-Mar-20 |
| 101 | 500 | 0 | Granted | India | 22-Jan-20 | 31-Mar-20 |
| 102 | 801 | 0 | Granted | Philippines | 17-Jul-17 | 8-Apr-20 |
| 103 | 482 | 0 | Approved | Australia | 29-Jan-20 | 13-May-20 |
| 104 | 500 | 0 | Granted | Malaysia | 25-Mar-20 | 21-May-20 |
| 105 | 600 | 0 | Granted | China | 15-Apr-20 | 22-May-20 |
| 106 | 407 | 0 | Approved | Australia | 23-Apr-20 | 3-Jun-20 |
| 107 | 482 | 1 | Withdrawn | Malaysia | 17-Mar-20 | 24-Jun-20 |
| 108 | 801 | 0 | Granted | Laos | 1-May-19 | 29-Jun-20 |
| 109 | 600 | 0 | Granted | Hong Kong | 24-Apr-20 | 3-Jul-20 |
| 110 | 600 | 0 | Granted | Philippines | 30-Apr-20 | 7-Jul-20 |
| 111 | 600 | 0 | Granted | Philippines | 30-Apr-20 | 7-Jul-20 |
| 112 | 187 | 1 | Granted | Bhutan | 14-Nov-19 | 21-Jul-20 |
| 113 | 600 | 0 | Granted | Thailand | 22-Apr-20 | 3-Aug-20 |
| 114 | 408 | 2 | Granted | Pakistan | 13-May-20 | 24-Sep-20 |
Pending Outcome as at 29 Sep 2020
Click to view table
| Number | Subclass | Number of Dependents | Country of Applicant | Submitted on | Last updated | Number of Months |
| --- | --- | --- | --- | --- | --- | --- |
| 1 | 132 | 3 | Hong Kong | 15-Nov-17 | 16-Dec-19 | 35 |
| 2 | 132 | 0 | China | 30-Mar-18 | 5-Jun-20 | 31 |
| 3 | 132 | 3 | Hong Kong | 14-Jun-18 | 26-Jun-20 | 28 |
| 4 | 190 | 1 | Malaysia | 12-Dec-18 | 16-Jul-19 | 22 |
| 5 | 820 | 0 | Ireland | 11-Jan-19 | 6-Aug-19 | 21 |
| 6 | 132 | 3 | China | 17-Jan-19 | 27-Jun-19 | 21 |
| 7 | 820 | 0 | Philippines | 13-Sep-19 | 13-Sep-19 | 13 |
| 8 | 189 | 1 | New Zealand | 4-Nov-19 | 29-Jun-20 | 11 |
| 9 | 820 | 0 | Hong Kong | 24-Dec-19 | 27-Jul-20 | 9 |
| 10 | 820 | 0 | Australia | 29-Dec-19 | 29-Dec-19 | 9 |
| 11 | 188 | 0 | China | 30-Dec-19 | 11-Feb-20 | 9 |
| 12 | 820 | 0 | China | 17-Feb-20 | 17-Feb-20 | 8 |
| 13 | 820 | 0 | Australia | 3-Mar-20 | 3-Mar-20 | 7 |
| 14 | 500 | 0 | China | 5-Mar-20 | 5-Jun-20 | 7 |
| 15 | 820 | 0 | China | 9-Mar-20 | 9-Mar-20 | 7 |
| 16 | 820 | 0 | Australia | 10-Mar-20 | 10-Mar-20 | 7 |
| 17 | 132 | 3 | Taiwan | 12-Mar-20 | 12-Mar-20 | 7 |
| 18 | 820 | 0 | Brazil | 23-Mar-20 | 23-Mar-20 | 6 |
| 19 | 820 | 0 | Australia | 23-Mar-20 | 23-Mar-20 | 6 |
| 20 | 491 | 3 | Chaina | 6-Apr-20 | 9-Apr-20 | 6 |
| 21 | 186 | 0 | Australia | 24-Apr-20 | 25-Sep-20 | 5 |
| 22 | 820 | 0 | Thailand | 4-May-20 | 10-Jul-20 | 5 |
| 23 | 820 | 0 | Australia | 4-May-20 | 4-May-20 | 5 |
| 24 | 186 | 0 | Australia | 5-May-20 | 5-May-20 | 5 |
| 25 | 186 | 1 | Hong Kong | 6-May-20 | 12-Jun-20 | 5 |
| 26 | 186 | 0 | Vietnam | 12-May-20 | 28-Aug-20 | 5 |
| 27 | 482 | 0 | Australia | 15-May-20 | 15-May-20 | 5 |
| 28 | 482 | 0 | Japan | 15-May-20 | 15-May-20 | 5 |
| 29 | 407 | 1 | China | 29-May-20 | 30-Aug-20 | 4 |
| 30 | 407 | 0 | China | 29-May-20 | 30-Aug-20 | 4 |
| 31 | 500 | 0 | Indonesia | 3-Jun-20 | 17-Jul-20 | 4 |
| 32 | 820 | 0 | Philippines | 11-Jun-20 | 11-Jun-20 | 4 |
| 33 | 820 | 0 | Australia | 12-Jun-20 | 12-Jun-20 | 4 |
| 34 | 820 | 0 | United Kingdom | 15-Jun-20 | 15-Jun-20 | 4 |
| 35 | 820 | 0 | Australia | 15-Jun-20 | 15-Jun-20 | 4 |
| 36 | 801 | 1 | China | 26-Jun-20 | 26-Jun-20 | 3 |
| 37 | 820 | 0 | Australia | 26-Jun-20 | 26-Jun-20 | 3 |
| 38 | 408 | 0 | Iran | 26-Jun-20 | 26-Jun-20 | 3 |
| 39 | 309 | 0 | Egypt | 1-Aug-20 | 17-Aug-20 | 2 |
| 40 | 309 | 0 | Australia | 4-Aug-20 | 17-Aug-20 | 2 |
| 41 | 187 | 0 | Indonesia | 8-Aug-20 | 8-Aug-20 | 2 |
| 42 | 407 | 0 | Australia | 24-Aug-20 | 24-Aug-20 | 1 |
| 43 | 482 | 0 | Korea | 31-Aug-20 | 31-Aug-20 | 1 |
| 44 | 482 | 0 | Korea | 1-Sep-20 | 1-Sep-20 | 1 |
| 45 | 407 | 1 | Philippines | 28-Sep-20 | 28-Sep-20 | 0 |
| 46 | 482 | 0 | Australia | 28-Sep-20 | 28-Sep-20 | 0 |
| 47 | 482 | 0 | Indonesia | 28-Sep-20 | 28-Sep-20 | 0 |
| 48 | 482 | 0 | Australia | 28-Sep-20 | 28-Sep-20 | 0 |
114
Finalised Applications as at 29 Sep 2020
4
Subclass
132
Applications
2
Subclass
155
Applications
4
Subclass
186
Applications
10
Subclass
187
Applications
2
Subclass
188
Applications
6
Subclass
190
Applications
1
Subclass
300
Applications
19
Subclass
407
Applications
15 Granted
2 Withdrawn
2 Refused
5
Subclass
482
Applications
2 Granted
2 Withdrawn
1 Refused
6
Subclass
485
Applications
17
Subclass
500
Applications
28
Subclass
600
Applications
15 Granted
1 Withdrawn
12 Refused
1
Subclass
651
Applications
3
Subclass
801
Applications
4
Subclass
820
Applications
1
Subclass
408
Applications